Join Music & Arts Groups in Marietta, GA
LENTEN RECITAL SERIES
Wednesdays, March 8, 15, 22, 29 | Free Admission
The community is invited to join us for a time of musical reflection as we journey through the season of Lent. All are welcome.
Check back soon for a full program!
The inclusion of fine arts at FPC shares the gifts and creativity of our members and enhances our worship through music, painting, sculpture, and drawing. Find ways to share your gifts below.
Join Music & Arts Groups in Marietta, GA
Flourish with our faith community as we sing, create, and dance together in joyous praise. Our choirs, instrumental groups, and fine arts artists are a fundamental aspect of the heart and soul of our congregation. We strive to empower our members through music & arts opportunities and are committed to honoring God with every beautiful rhythm, dance, and music lesson. We have a diverse selection of music and arts programs available in Marietta, GA, and welcome anyone hoping to express their joy for the Lord through artistic expression and musical excellence.
Our music & arts programs in Marietta, GA are a foundational aspect of our community of faith. As we lift our hands in worship and honor Christ through music and arts, instrumental excellence, and choir groups that have a passion for praise, every aspect of our church benefits from the uplifting energy. We're always looking for new choir members, skilled band members, and offer a variety of music and arts programs for developing new skills, learning fundamentals, and finding encouragement from other caring members of the church.
When you sign up for our choir groups in Marietta, GA, you'll find experienced vocal guidance and engage with other choir members that are motivated to see you succeed. Whether you're new to singing, have years of experience, or are hoping to make new friends at church, our choir groups are a great way to develop healthy bonds, strengthen and perfect your voice, and share the love of the Lord through song.
Carillon Ringers Handbell Choir
Kirk Ringers Handbell Choir
Music & Arts Are an Inextricable Part of Worship Expression
Our music and arts programs in Marietta, GA include fun practice sessions, welcoming atmospheres, and are available for any age or skill level. God doesn't judge, and neither do we; thanks to the variety of music and arts opportunities available, whatever your skill or ability level is, we'll help you find the perfect class, choir, or performance group that aligns with your passions and abilities.
If you'd love to join one of our music & arts groups but aren't quite ready for the stage, we offer professional music lessons in Marietta, GA. All of our supportive teachers practice patience, kindness, and bring years of private education experience to every session. You can learn how to perfect your singing pitch, learn a new instrument like violin or piano, or join a dance or art class to learn essential artistic abilities. 
Sign Up for Private Music Lessons in Marietta, GA
Find your harmony with immersive music lessons in Marietta, GA. Our Music and Fine Arts Institute offers everything from piano lessons and violin lessons, to voice lessons and tailored music education that brings out the best in your natural abilities. Our music lessons accommodate diverse musical aspirations, establish confidence for performance, and strengthen music foundations with proven techniques, balanced music theory, and creative ideas to make the most of every practice session.  
Have you been searching for a Music and Fine Arts Institute that offers personalized guidance and experienced training? When you sign up for the best music & arts in Marietta, GA, our music lessons are infused with a personal touch, clear communication, and provide lasting encouragement that nourishes your unique talents. Our personalized private music lessons make the most of every impactful session; our one-on-one music education considers your personal taste in music, your current abilities, and supports your long-term growth goals.
Our music education is founded on proven techniques utilized by the top performers in the world. We provide our students with amazing material to hone their capabilities between lessons and offer fully customized lesson planning unique to every individual. In our instrument lessons, we develop rhythm and timing, learn beautiful songs, and prepare our students for performance at every level. In our vocal lessons, we help our singers flourish with enhanced range, safer practice techniques, and refinements in tone. 
Our music lessons in Marietta, GA will prepare you for success in choir, band, or orchestra with private lessons available for: 
We welcome new performers, skilled artists, and vocal talent of any age or skill level. With years of experience cultivating better singers and performers, our talented music educators know what it takes to bring out the best on the stage. Whether you want to strengthen your pitch, master a new instrument, or simply want to learn the basics, our caring music teachers are motivated to help you achieve your goals. 
Our piano lessons, violin lessons, and voice lessons are a wonderful way to engage young minds and spirits. Our music lessons for youths prepare students with foundational components and cultivate a lifelong love for music. Many of our young students go on to join the church choir or band and are empowered to perform with confidence after receiving the best music education in the area.
When you sign up for our immersive music lessons, piano lessons, or voice lessons, our goal is to unlock your true potential. Since our range of singing, piano, and orchestra lessons are tailored to your individual goals, you can expect to receive focused attention and commitment to your success. We hope to inspire a continued passion for the pursuit of music and do our best to make practicing fun and encouraging so our students look forward to every lesson. 
Our music lessons and piano lessons open new doors in the world of music. After receiving the best music lessons at our music and fine arts institute in Marietta, GA, our students experience: 
Improved Confidence in Performance
Supportive Teachers That Nurture Ongoing Growth
Access to Bands, Choirs, & Other Music Groups
Voice, Violin, & Piano Lessons Establish Strong Music Foundations
Music Skills Improve Mental Health & Wellbeing& More… 
Contact Us to Learn More About the Music & Fine Arts Institute
If you're excited to develop balanced fundamentals, reach new heights in pitch and clarity, or want to schedule personalized music, voice, or piano lessons in Marietta, GA, contact our music team to schedule a flexible music lesson today! We have a passion for sharing our love of music, and are excited to help you become a well-rounded musician or vocalist for years of success enjoying your favorite form of expression!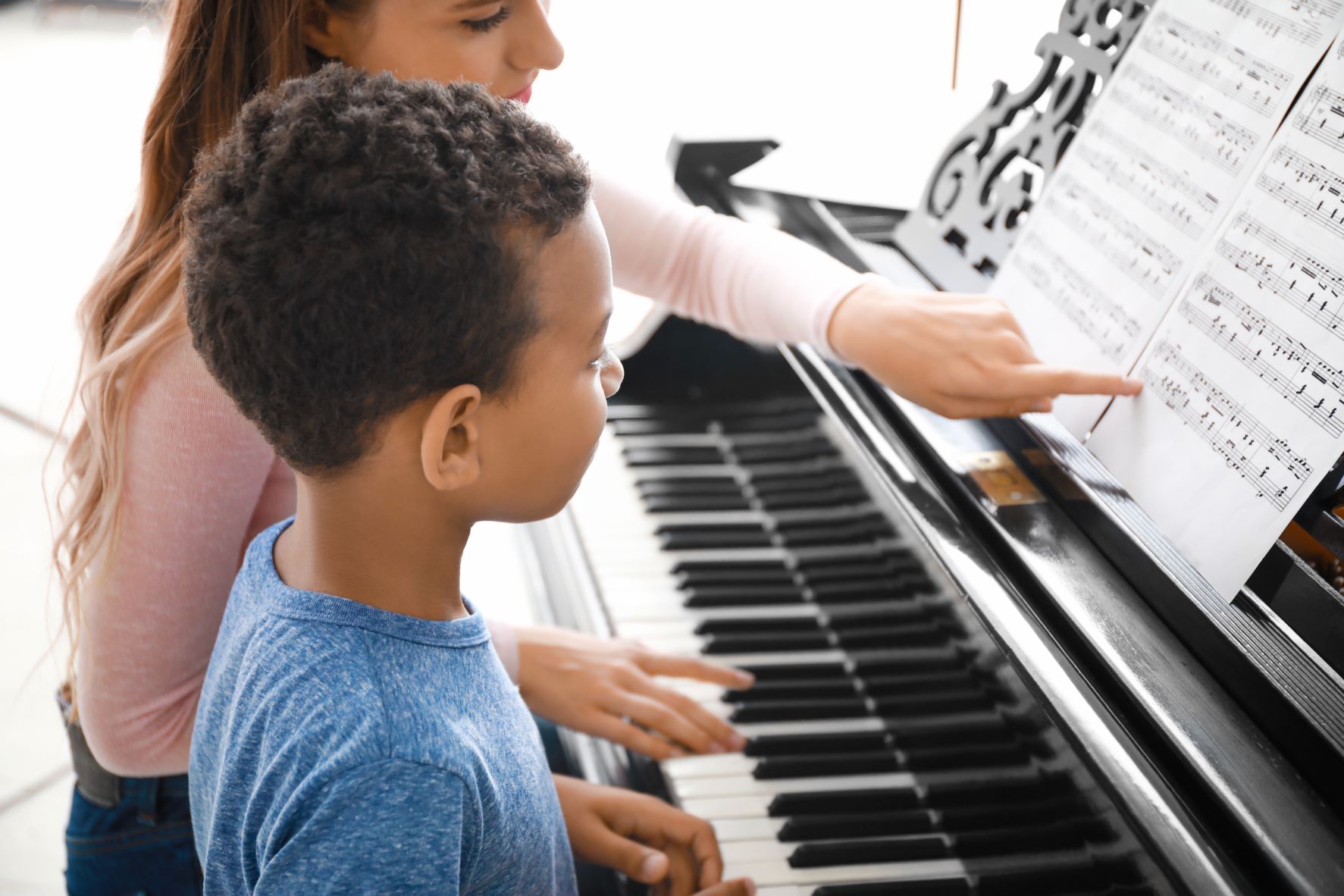 Have questions about our music and fine arts programs or wish to get involved?
CONTACT US
Learn More About the Best Music & Arts Programs at FPC
Our music and arts programs feature something for everyone. We're constantly practicing new songs, encouraging our members to become their best and honor the Lord with every performance, dance, and praise. Our choirs, performance artists, and bands bring light into the world, so sign up today and join us on our mission to share the beacon of God's light within our communities. 
If you'd love to become a part of our choirs, bands, or are interested in private music lessons at First Presbyterian Church, get in touch with our music team to learn more. We're passionate about sharing the love of the Lord through artistic expression and can't wait for you to join our praise teams as we continue to uplift, inspire, and honor God with every song, dance, and tune.